Washington, DC is a bustling city with a lot to offer home buyers. From its rich history and culture to its diverse neighborhoods and excellent schools, there are plenty of reasons why people want to call Washington home. If you're thinking about buying a home in the nation's capital, there are some things you'll need to know first! In this blog post, we will discuss some of the key factors you should consider when buying a home in Washington, DC.
Why Should You Buy a House in Washington, DC?
You're surrounded by history and modern amenities
Washington, DC is an amazing place to call home! People come from all around the country to experience the rich history of our nation's capital. As a resident, you will not only get to witness the city's rich past but also enjoy the modern amenities. Whether it's taking part in a march or charity walk or celebrating with your neighbors at neighborhood festivals, living in DC offers something for everyone. You can explore one of the numerous monuments and museums any time of year or take a walk along the banks of the Potomac River and feel connected to nature. No matter what your interests are, there is something special about calling Washington, DC home!
The entertainment options are top-notch
If you're looking for a place to call home, there's no place quite like Washington, DC. With something spectacular around every corner, it's no wonder so many people are buying a home in Washington, DC. Whether you're a sports fan or more of an arts and culture buff, you'll find plenty to love here. Catch a game with the Capitals or appreciate the finer performances put on by the National Symphony Orchestra as part of their Pops series, or catch a comedy or tragedy from The Shakespeare Theatre. Visit one of many world-renowned museums, or check out what events are happening this week - there's never a shortage of exciting events happening in town! Moving to DC is sure to open your eyes – and your heart – to experiences you won't forget.
You'll always have a great place to dine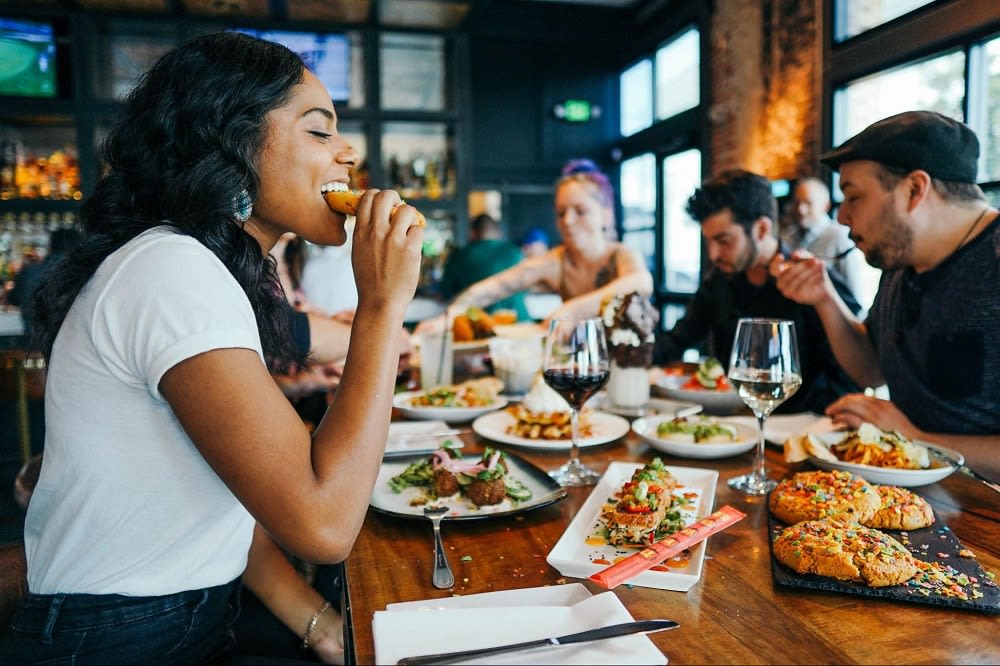 DC is bursting at the brim with delicious restaurants. From high-end hotspots to traditional family spots, there's something here to make even the most discerning foodie happy. Whether you want to try 3-star Michelin cuisine or make a home-cooked meal from fresh groceries from one of the nearby farmer's markets, when it comes to dining in DC, you'll always feel satisfied.
Top 3 Neighborhoods in Washington, DC
McLean Gardens is a great neighborhood located in the heart of DC. Young professionals flock here to enjoy the convenience of being a short walk away from the National Cathedral, the Newark Community Gardens, and Hearst Park. Residents here prefer to get around on foot or take public transit due to its easy access. Most residents rent homes rather than buy them. Despite this, McLean Gardens boasts an impressive median home value of over $530,000! Its ever-growing popularity is seen with its population having just recently crossed the 1700 mark. If you're looking for a vibrant neighborhood near exciting amenities and amazing architecture, Mclean gardens may just be the place for you.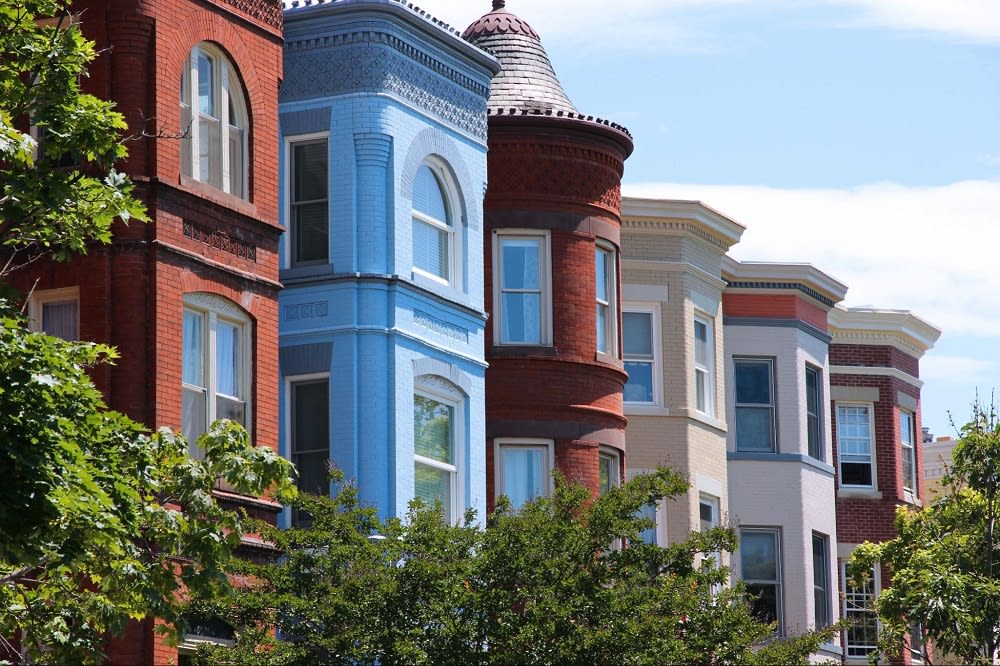 Mount Pleasant is a fantastic DC neighborhood that is attractive to both young professionals and families alike. With just over 10,500 residents, the neighborhood feels quite cozy—and it's close enough to downtown and the National Mall to make sightseeing convenient. Residents tend to rent rather than own; however, with a median home value above $730,000, it's easy to see why the neighborhood retains its charm. Not only is it close to Rock Creek Park for outdoor recreation, but Mount Pleasant also has excellent public schools.
If you're looking for a vibrant, walkable neighborhood in the Washington, DC area, Cathedral Heights is an excellent choice. The tight-knit community has everything you need for an enjoyable lifestyle – from delicious eateries to cozy coffee shops and lush parks to stylish bars. Residents of this exclusive neighborhood are mostly retirees and young professionals with a median home value well above $725,000. Most residents tend to own rather than rent. With its upmarket lifestyle and vibrant atmosphere, it's no surprise that Cathedral Heights counts fewer than 10,000 residents. So if you're looking for a new place to call home with lots of interesting things to do around every corner, the quaint neighborhood of Cathedral Heights may be just the ticket!
What to Know About Buying a House in Washington DC
Median House Price
The
median house price
has trended generally upward for the past year. There was a low of $545,000 in February 2022, but November saw the highest peak over the past 12 months at a median of $675,000.
Closing Costs
All potential home buyers in the DC metro area should be aware of the closing costs associated with purchasing a home. According to
The Washington Post
, DC consumers pay the highest average closing costs in the entire nation, so doing your research and budgeting for those costs is essential for making the most informed and educated decisions. In addition to reviewing your specific locality's regulations, it may also be beneficial to partner with an experienced real estate agent who can provide valuable information on minimizing and managing your upcoming closing costs appropriately.
Property Taxes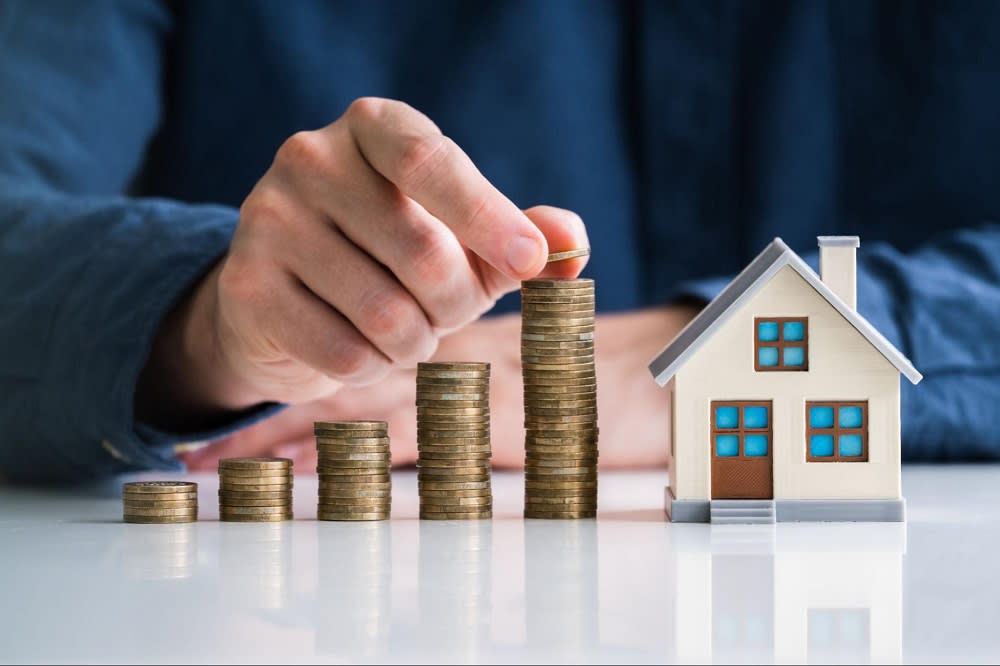 Property taxes are a fact of life in DC, as they get taken directly from the assessed value of your residential property. After becoming a DC homeowner, you'll pay twice annually - September 15th and March 31st. But don't worry, there is a way to reduce the amount of tax you have to pay - the Homestead Exemption! It will allow owner-occupants to deduct $78,700 from the assessed value of their property when calculating their property tax. All you have to do is ensure that your DC residence is your primary home, and you can enjoy some savings on your tax bill!
Requirements for Buying a House in Washington, DC
Conventional Loans
If you're buying a home in DC, you'll need to know the requirements for obtaining a conventional loan. Generally speaking, most lenders require applicants to put down at least 20% of the purchase price as a down payment. Additionally, borrowers must have good to excellent credit (a FICO score of 660 or higher), steady income, and minimal debt. On the bright side, if you have the qualifications and meet these criteria, you could very well qualify for a conventional loan with a lower interest rate than other types of loans.
FHA Loans
On the other hand, if you don't have a 20% down payment saved up, you may want to consider applying for an FHA loan. FHA loans are government-backed mortgages that require as little as 3.5% of the purchase price as a down payment. However, unlike conventional loans, borrowers must pay mortgage insurance premiums which may increase their overall monthly payments. In addition, FHA loans also have stricter credit requirements, as borrowers must maintain a minimum score of 580 or higher for loan approval.
VA Loans
If you are an active duty or veteran of the U.S. military, buying a home in DC may be even easier for you with a VA loan. With this type of loan, qualified borrowers can borrow up to 100% of the purchase price with no down payment required. As such, veterans and active duty personnel don't have to worry about coming up with the down payment right away, giving them more freedom and flexibility when buying a home.
Money-Saving Tips for Buying a Home in Washington DC
Find the Best Mortgage Rate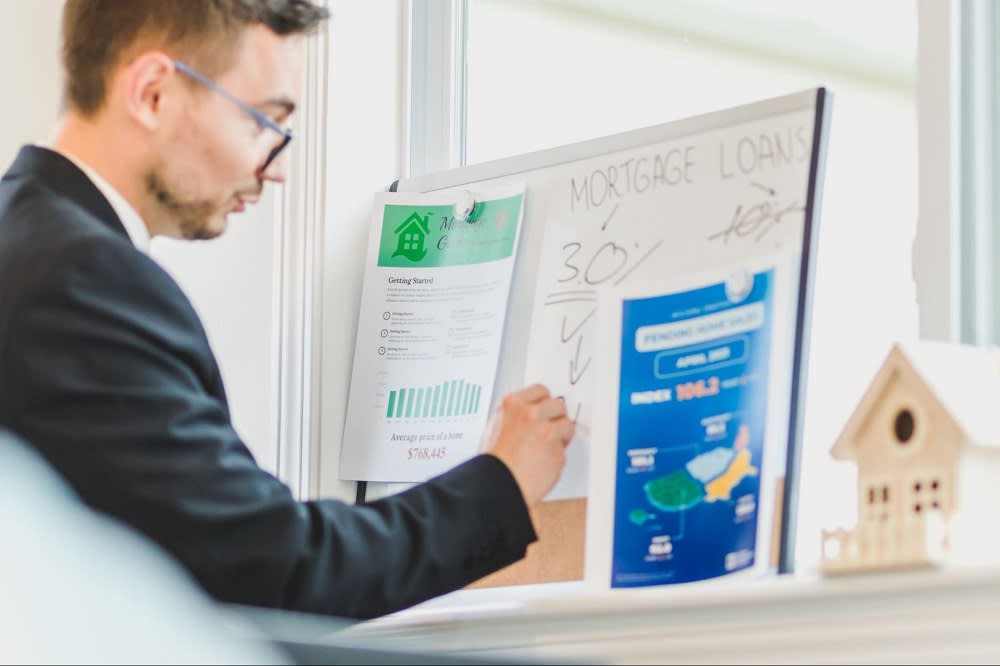 When buying a home in the DC area, one of the best ways to save money is by shopping around for the best mortgage rate. Different lenders have different rates, so it's important to compare and find the lender that's offering you the best deal. You may want to work with a mortgage broker who can help you navigate the loan process and compare rates from multiple lenders.
Once you've found a favorable rate, proceed with the pre-approval process to lock down the rate for an average of 90 days.
Use a Bigger Down Payment to Keep Monthly Payments Down
Another way to save money when buying a home in DC is by putting down a larger down payment. Although it may require some extra effort on your part, the long-term savings are worth it. Not only will you pay less interest over the life of the loan, but you'll also have smaller monthly payments. And if you can put 20% or more down, you won't have to pay for mortgage insurance which can add up quickly.
Increase Your Credit Score to Qualify for a Better Rate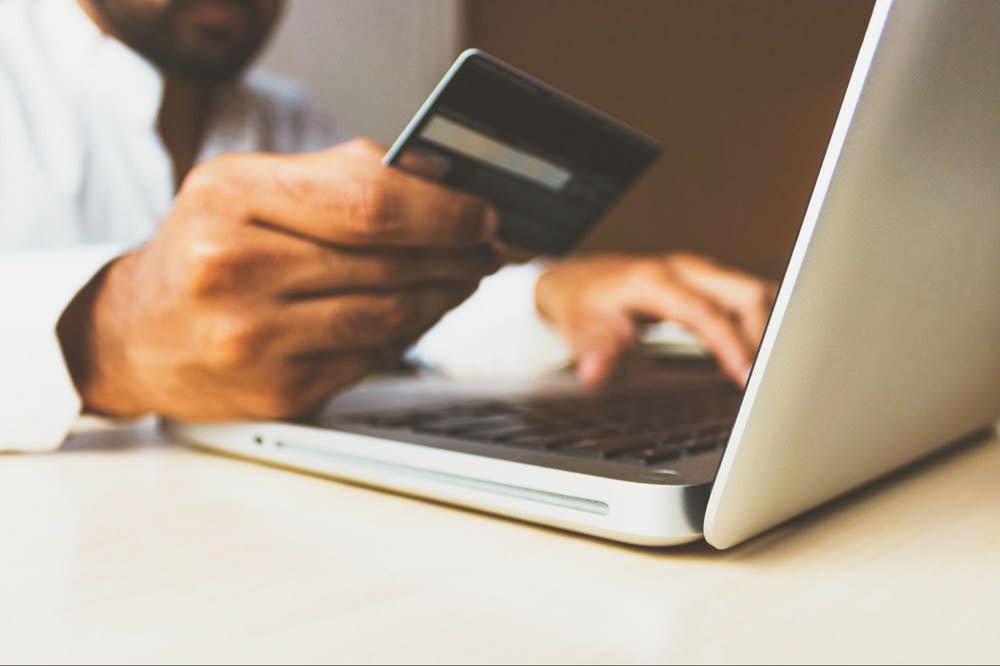 Another way to save money on buying a home in DC is by increasing your credit score. A higher credit score could qualify you for a lower interest rate, which means less money out of pocket over the life of the loan. Work on paying off debts and ensuring that all of your bills are paid on time and in full each month. This will help improve your credit score and make you a more attractive borrower to lenders.
Use a Commission Rebate to Save Money
Consider taking advantage of
a commission rebate
when buying a home in DC. A commission rebate is when the seller pays the buyer's agent's commission, which can save you thousands of dollars at closing. And while some sellers may be hesitant to offer a commission rebate, it's worth asking.
Conclusion
Buying a home in the Washington, DC area can be an exciting yet intimidating experience. With some careful planning and smart financial decisions, however, buying a home doesn't have to be stressful. Consider the tips above to help save money on buying a home in this dynamic city. From researching the best mortgage rate to using a commission rebate, there are many ways that you can save money when buying a home in Washington, DC. If you are ready to start your house hunt in DC, reach out to experienced local agent
Sarah Minard
.